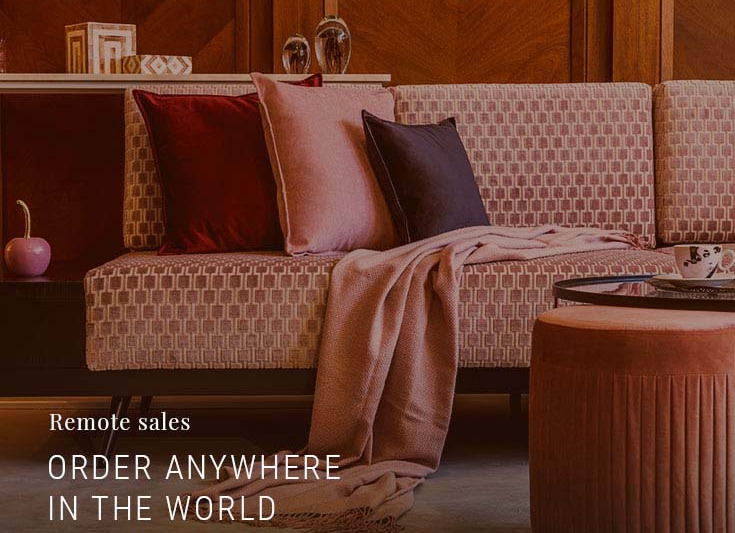 Jaubalet Paris: Around the World
Maison Jaubalet Paris ships internationally. Take some time to look around and see what's new, as well as our works and regular online updates. For the creation of your custom-designed jewelry, we will be by your side every step of the way. Wherever you go, take in the inspiration and get a sneak peek of your jewelry. Our website allows our consumers to discover and preview our collection at any time and from anywhere in the world.
Located at Place Vendôme, Paris
Maison Jaubalet, like every other High Jewellery Brand in Paris, has taken its place among the greats at Place Vendome, the birthplace of High Jewellery. Along with being present comes the heritage of producing high-quality jewelry that will last a generation, as well as innovation to enhance technique and keep Destination Vendome the best place to find jewelry in the world. We take our position here very seriously, and we welcome you to book an appointment to visit our showroom and see for yourself the enchantment of Place Vendôme.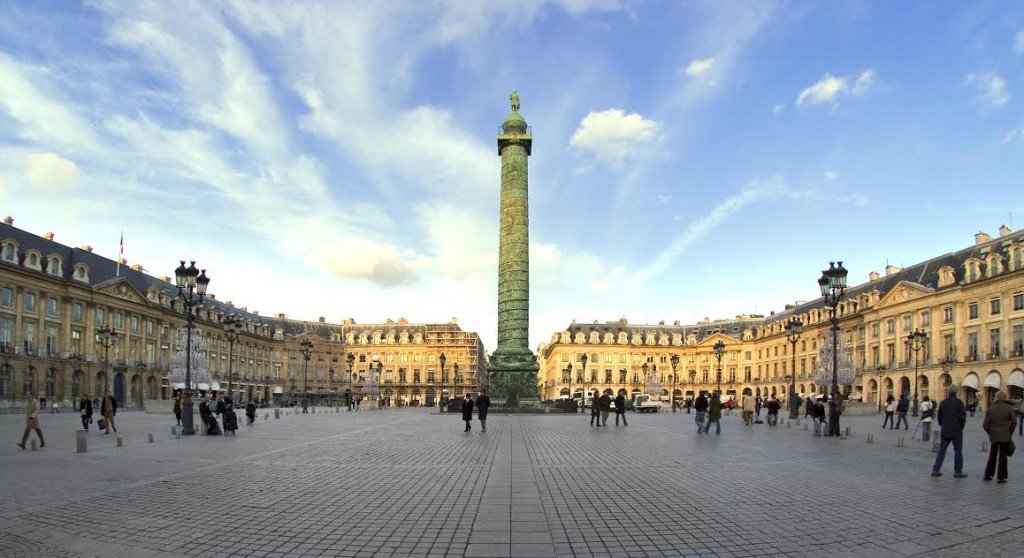 French Bespoke Jeweler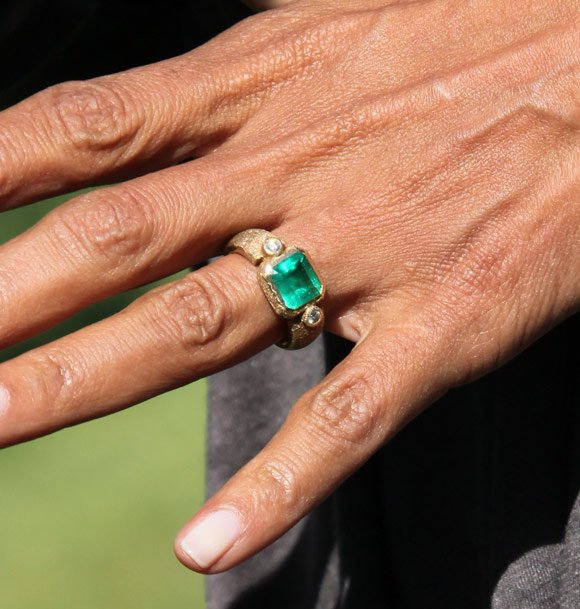 Jewelry tells a tale of love and feelings, and it is given as a present to loved ones. Your individuality, complex patterns, and crazy fantasies captivate these masterpieces. Jaubalet is recognized for designing jewelry with unrivaled customization choices. At 10 Place Vendôme in Paris, we are part of the world-famous luxury jewelry enterprise.
Tell your tale, draw your inspiration, turn your vision into a diamond, and witness your fantasy come to life as jewelry. Jaubalet will be the keeper of your family's most precious stones while they are transformed into a new marvel. Our professional jewelers will provide you with the most up-to-date industry information and guide you through each stage of designing and manufacturing your own unique jewelry.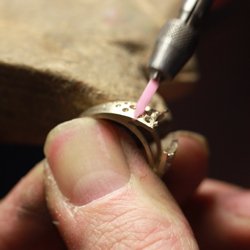 Drawing and gouache, building a 3D model, selecting precious stones, and producing the amazing gem in our design atelier are all part of the epic voyage of a custom-made jewel. To create everlasting beauty, our skilled artisans combine old and modern techniques. We employ cutting-edge 3D waxing technology. This cutting-edge method enables us to bring our customers' visions to life. To guarantee that all of the clients' expectations are satisfied, Jaubalet jewelers provide a 3D wax model with a fake stone. Following the client's approval, we begin creating jewelry that communicates your narrative in our Paris workshop.
With its skilled craftsmen and cutting-edge technologies, Jaubalet is reinventing the notion of luxury jewelry. Jaubalet expert jewelers have honed their talents in both ancient and modern techniques, and they produce mysterious wonders with rare stones as a result of their undying devotion and remarkable inventiveness. Custom-made jewelry is more than just a piece of jewelry; it's an expression of your feelings, values, fantasies, and personal narrative.
The House of Jaubalet, located at 10 Place Vendôme in the center of Paris, is a historic French jewelry design and craftsmanship. We are bringing this craftsmanship around the globe through our online shop.
A Virtual Workshop creating Bespoke peices
Jewellery made just for you. The jewelry designers and artisans of Jaubalet Paris have the skills to bring your dreams to life and create unique creations. As you connect with the virtual shop's many jewelry specialists, make orders, and create creations that can be shipped anywhere in the world, you'll be taken on a jewelry-making trip. We're here to answer your questions and help you make decisions. You may also personalize pieces from our collections with Jaubalet Paris based on your preferences. A one-of-a-kind digital experience that allows you to personalize the ring, pendant, earrings, or wedding band of your choice. Choose the stones, colors, and pave.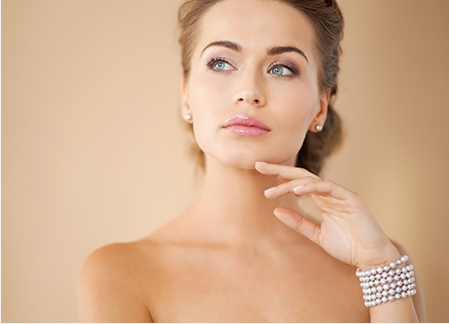 Your most cherished asset will be a piece of jewelry that you designed yourself. It's a one-of-a-kind artwork made just for you. Custom jewelry is no longer a pipe fantasy. Jaubalet Paris' jewellery designers and artisans will bring your dreams to life and create outstanding items with their skills. Paris is the best location for your fine jewelry! For bespoke designs, Jaubalet Paris is the place to go in Paris. What can be done if a trip to Paris for each step of the design and fabrication process isn't feasible? Again, only one location and one jeweler: Jaubalet Paris. Its virtual shop allows you to connect with numerous jewelry professionals, place orders, and customize your items.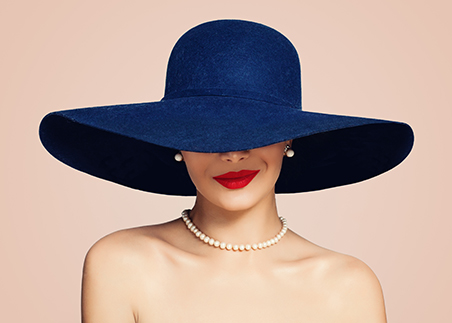 A ring, more than any other piece of jewelry, makes one fantasize. This intriguing piece of jewelry has several meanings. Engagement rings and wedding bands, in particular, are symbols of one's undying love for another. Even if a ring is not worn for these reasons, it is still a piece of jewelry that conveys a variety of signals that are more meaningful than those sent by other pieces of jewelry.
You've had an idea... We'll work together to turn it into a stunning piece of jewelry, and you'll be a part of the process from start to finish. Allow your creativity to run free. Our expertise ensures that the final product is of the highest possible quality. Your one-of-a-kind ring will be unique and represent all of the emotions you wish to express to the world.
Jaubalet Paris: Your Online Jeweler
Men's Jewelry
Men's jewelry options used to be rather restricted, but that is no longer the case. Male jewelry has grown in popularity and has even entered the mainstream in some situations. For men in suits, jewelry may lend a touch of elegance, and in the proper arrangement, it can also give a bit of informal flare. Adding a piece of statement jewelry may be extremely attractive in many instances. When it comes to modern men's jewelry, there are very few restrictions. Rather, there are techniques you may take that will have an impact on the pieces you select. To match their clothing, most guys favor ready-to-wear and simple fashion accessories. Discover our Mens' Jewelry collection at our online shop.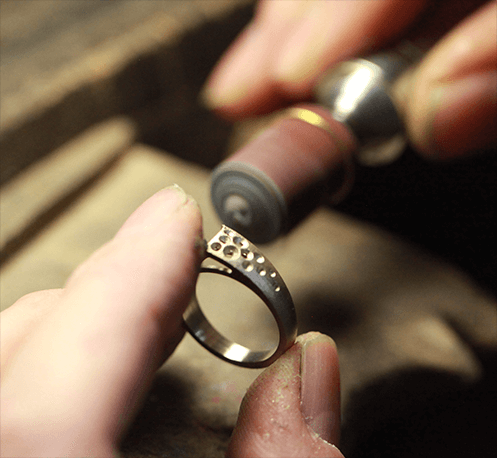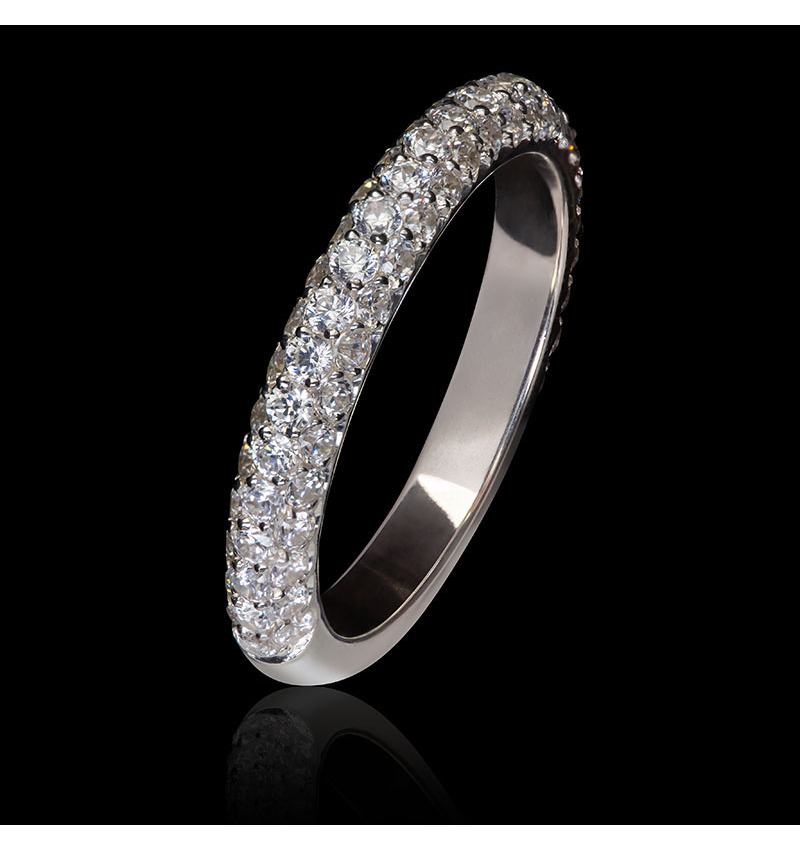 Women's Jewelry
An engagement ring is a piece of jewelry that will last a lifetime and symbolizes a unique tie between two people in a woman's life. This priceless ornament enhances the beauty and elegance of the woman who wears it. The ring snuggled on its designated finger may be elegantly worn with any style as a symbol of an eternal vow of love. The gold band that encircles the diamond's brilliance represents unbreakable love. Are you going to propose to your loved one and are looking for the perfect engagement ring? La Maison Jaubalet offers a broad range of engagement rings, including those with white gold or yellow gold band with a solitaire.
Custom-made in every aspect
At Jaubalet Paris, we have a broad selection of models from which to pick, as well as the ability to adapt and adjust them. Men, if you like a pendant from the women's jewelry section, you may place it on a cufflink or a ring. You may also make men's pendants or bracelets. Our High Jewellery specialists can assist you in determining how to make your item more manly. Because it is thought that guys don't want to have a lot of valuable stones, most manufacturers have extremely simple men's jewelry, but we all know that style is more sophisticated than that. Women, too, have the ability to make whatever changes they choose. You may also have the unique experience of making your own jewelry at Jaubalet Paris. If none of our models appeal to you, you are welcome to schedule an appointment with one of our High Jewellery experts. They will pay attention to you and put together a drawing. You'll be engaged in the creation of your work from start to finish, and you'll be provided a 3D wax replica of what it will look like. It will be a Jaubalet Paris item that you have designed.