Creations unique and original
JAUBALET PARIS takes you on an epic journey of creating a unique jewel of your dream, from your inspiration and imagination. Each woman needs jewellery as unique as herself. Simple or sophisticated, classic or modern, discreet or conspicuous, we attain all your desires. All our creations can be custom-made, you have the freedom of choosing colour of the gold, the type of centre stone, it can be emerald, ruby, pink sapphire, sapphire adorned with an eternal diamond. For diamond, you can choose the quality, colour, and weight. To make it even more custom-made we offer personalized pavement i.e., a selection of 75 possibilities per model available for you with a single click.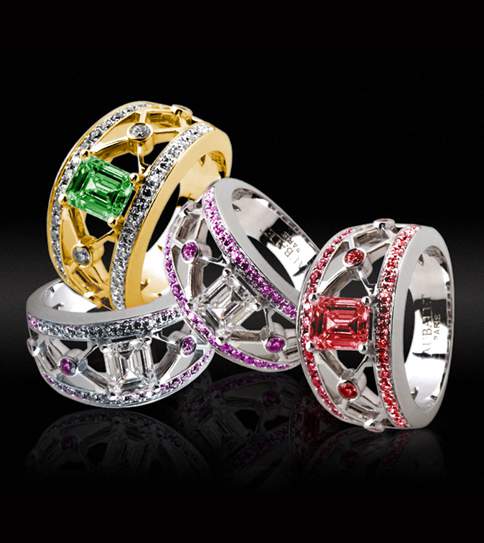 The different steps
in personalising your jewellery at Jaubalet

You can create a unique piece of jewellery matching your personality with just a few clicks. Easy and simple, follow us as we take you on the path to creating a custom-made jewel.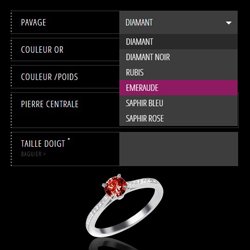 Choose a model from our collection. Select the paving and colour of the gold.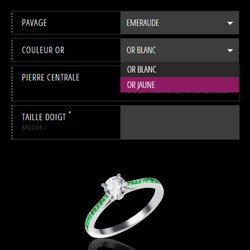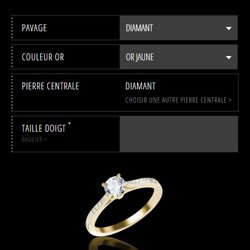 If you wish to get a diamond centre stone, you can choose the quality of the diamond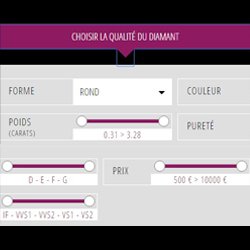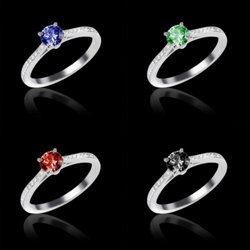 You can choose a centre stone from our 6 gemstones: diamond, black diamond, ruby, emerald, blue sapphire and pink sapphire.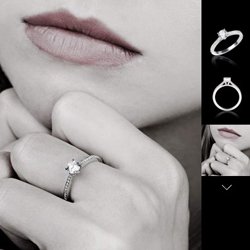 You can see the jewel on a model's finger, its profile and front as well as in the video.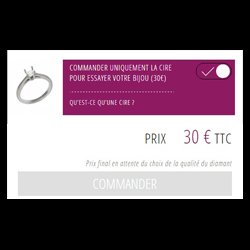 If you have doubts, you can order a wax model first, it will give you a precise idea of the volume and the jewel.
Exceptional benefits
Maison Jaubalet offers you an incredible opportunity to make a custom-made jewel inspired by your desires and imaginations. Experience with us this exciting journey with peace of mind, we will be accompanying you in each step to ensure that the result is unique and of the highest quality.
Listening: Your needs and desires are at the heart of our artistic thinking.
Support: Jaubalet will advise you as best as possible in the choice of personalisation of your jewel (choice of paving, precious stone, lacquer etc.)
Participation: The Jaubalet Paris team involves you in most of the personalisation stages.
Deadline: Jaubalet does everything possible to produce the jewellery in a short timeframe with respect to your needs.
The Jaubalet guarantee: All the jewels manufactured and personalised by Jaubalet come from its workshop with a stamped certificate of authenticity (state and master stamp) and the certificate (HRD, GIA or IGI) for diamonds over 0.30 carat.
Price: The economic model of Jaubalet Paris, and because of our distribution network, we allow our clients to benefit from advantageous prices below those charged by the jewellers of the Place Vendôme.