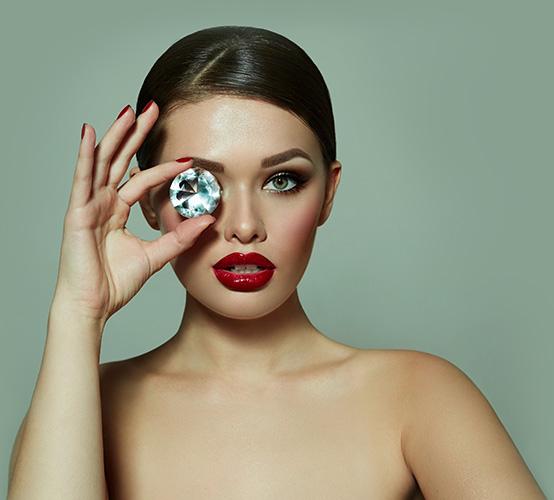 JAUBALET PARIS
diamonds & gemstones
Eternal & Rare – Diamonds are intimately connected to the Jewellery universe. Its exquisiteness and magnificence make it the highest valued precious stone. Their sparkle has persuaded mankind to produce them in laboratories. Cultured Diamonds – are identical to natural Diamonds, considered to be ethical and eco-friendly. Jaubalet Paris educates you to understand their distinctiveness and differences from natural Diamond. We recommend that you should be well informed before making your decision to buy Jewellery made from Natural or Cultured Diamonds.   
Coloured Diamonds – Discover the Magic, Made in Laboratory. 
Find your
unique Gemstone?
The ''Precious Stone'' title is reserved for only four exclusive gemstones: Diamond, Sapphire, Emerald, and Ruby. The criteria that have earned them such esteem are extremely strict. Our stones come from Nature, have unparalleled Beauty and precise Hardness. These stones have great importance in legends, which makes them even more desired and exceptional. Around the world, they have embodied miraculous powers.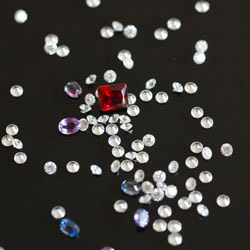 Explore our collection in Diamond, Ruby, Emerald, Pink Sapphire, Blue Sapphire.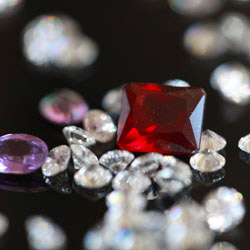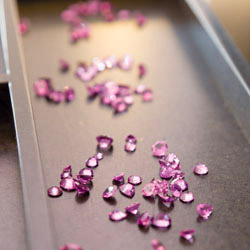 Reasons to own
separate Gemstones
For the connoisseurs of diamond and gemstone, Jaubalet Paris offers you an exclusive opportunity to buy separate diamonds and gemstones in all of our available colours. Our online shop will give you a better choice on price and more favorable for your investment.
Online Selections  
Jaubalet Paris is always on its quest for searching rare gemstones. We offer our gemstones around the world and they are accessible with one click. Our gemstones are certified by the most prestigious laboratories in the gemmology sector. All online transactions have secured delivery, competitive prices, and accompanied by our experts