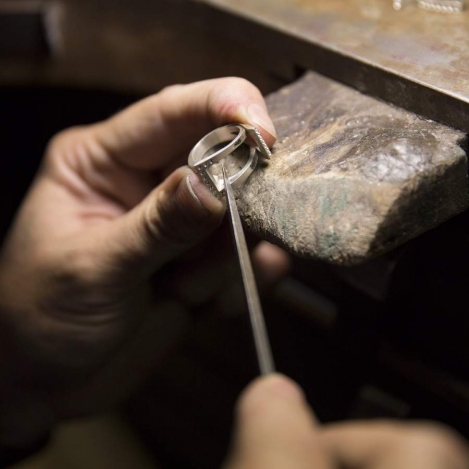 Custom Made Jewellery with Jaubalet Paris
Brands who have their own boutiques and set collections have more limited chances for you to find your ideal piece.  In my experience, there is always something.  You can get really close to finding what you are looking for but there is always one thing that you just don't like.  You could love the dress and it could just be the straps.  Imagine if you could take those straps off and replace them with something that would make that dress exactly what you were looking for.  Imagine the sales associate taking the dress in the back and having a "couturier" alter your dress to be what you need it to be.  That is the kind of service that you are getting with Jaubalet Paris.  Whatever piece of jewellery that you thought up in your mind, you can do.  Do not put limits on your creativity.
Custom Made Jewellery: Choosing one of our models
At Jaubalet Paris, we offer a large variety of models that you may choose from and choose to change and alter.  Men, if you like a pendant that is listed under women's jewellery, you can put it on a cufflink or a men's ring.  You can even create pendants or bracelets for men.  Our experts in High Jewellery can help you plan out how to make your piece more masculine.  Most brands have very plain men's jewellery, because it is said that men don't like to have a lot of precious gems, but we know that style is more complicated than that.  Women can also make whatever changes they may want to make.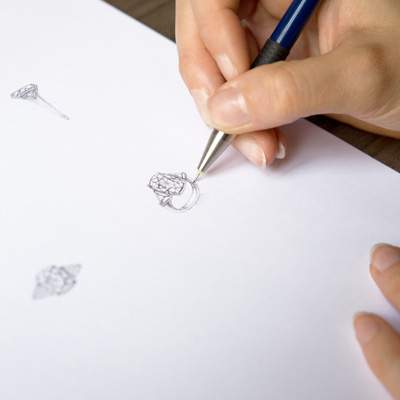 Custom Made Jewellery: Made from Scratch
At Jaubalet Paris, you also have the unique experience of creating your won jewellery from scratch.  If none of our models speak to you, you are always invited to make an appointment with one of our experts in High Jewellery.  They will listen to you and assemble a sketch.  You will be involved through the manufacturing of your piece and will then be sent a 3D Wax Replica of what your piece will look like.  It will be a Jaubalet Paris piece designed by you.