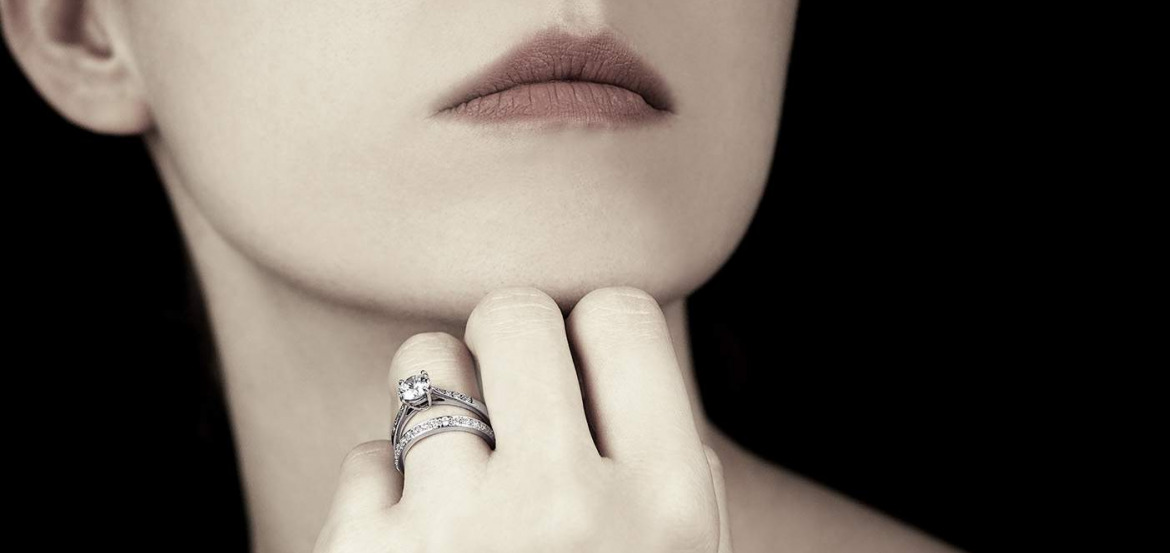 Eternity Ring: Eternal & Everlasting
Infinity rings are another name for eternity rings. They are frequently presented on important anniversaries to commemorate the relationship's milestones and symbolize the eternity of love. Other milestones, such as the birth of a new baby and other important occasions, might be commemorated with them. The ring is made up of a precious metal band, generally gold, and a row of identically cut gemstones, such as emeralds, rubies, and diamonds.
History of Eternity Rings
We all know that eternity rings are incredibly romantic and considerate gifts to give to your significant other – and it was the ancient Egyptians who first introduced the rings and gave them the attention they deserved. The rings are said to have existed between 2000 and 1800 BC when the circle was a very strong symbol that signified eternity and nothing less. Archaeologists discovered that ancient Egyptian rings were fashioned from a variety of different materials, thanks to their efforts. They were constructed of carved bone, braided reeds, and metal, and nothing like them exists today! Carvings, beads, and jewels were visible around the ring band in each of the rings found. The sign was established by ancient societies to symbolize perfection, sanctity, and serenity. They were highly popular in the 18th century, and the promise ring trend flourished, despite the fact that jewels were only accessible at the time. Wealthier people preferred diamonds over jewels by the nineteenth century.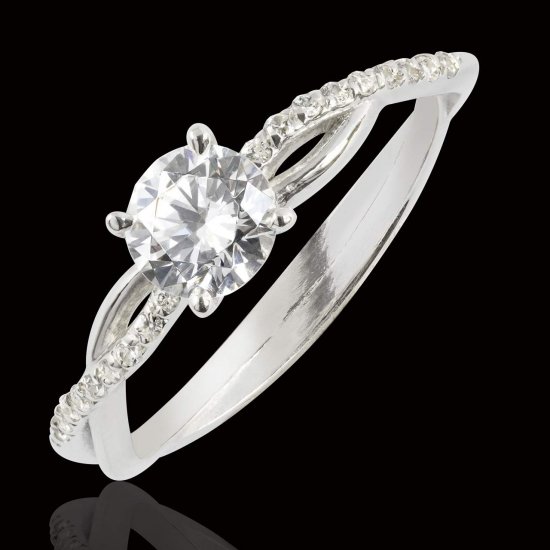 Significance of Eternity Ring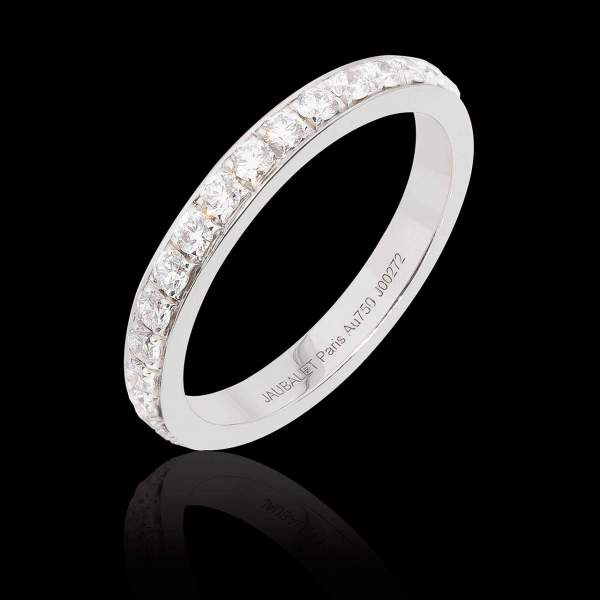 Celebrities and royalty alike are drawn to eternity rings because of their beauty and meaning; royal watchers first saw Meghan, Duchess of Sussex, wearing one when she made her first public appearance after the birth of her baby, Archie Harrison. Following the birth of Prince George, Catherine, Duchess of Cambridge was seen wearing one, while Nicole Kidman acquired a magnificent round diamond eternity ring from her husband Keith Urban to complement her beautiful antique style diamond engagement ring. The number of male celebrities wearing eternity rings has risen in recent years, with renowned figures such as David Beckham, Cristiano Ronaldo, Elton John, and Johnny Depp sporting diamond eternity bands.
Although there are no hard and fast rules, some married women like to stack their wedding and engagement bands and wear their wedding band nearest to their hearts. Many couples, both men and women, choose to wear their eternity ring as a standalone piece on the right hand to show off its splendor.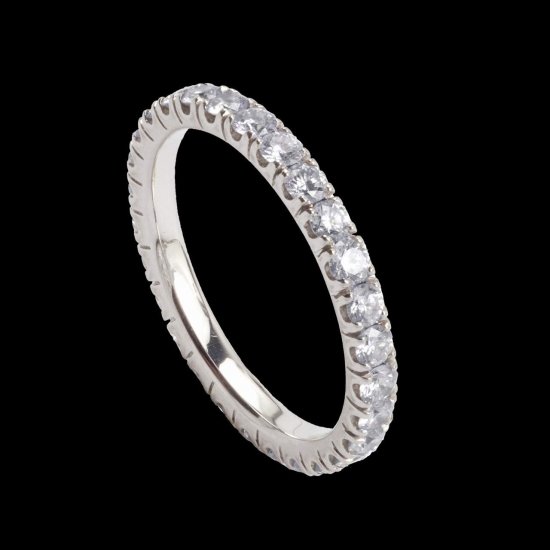 The exchange of an eternity ring, which has no beginning or end, is a wonderful representation of both the cycle of life and your eternal love for your spouse. Modern eternity rings have broken free from convention, and while they were initially created for married women, there are now many beautiful designs for men as well, and they are frequently given as a couple's celebration. Eternity rings serve as mementos of special occasions in a couple's lives. They can also be handed down as heirlooms to children and grandchildren. They immortalize a couple's affection for one other while also symbolizing family history in this way.
While rings are typically given to commemorate a significant success or milestone in a relationship or in life, such as a particular wedding anniversary or the birth of a child, the Ancient Egyptians presented rings as a gesture of love and life for no other reason.
Eternity rings are still defined by the concept of an "eternal" piece of jewellery.
Handcrafting your Eternity Ring
The round brilliant cut is the most popular in eternity rings because of its brightness. It provides the greatest light return and produces a magnificent diamond eternity band that sparkles sensationally. A traditional option, a round brilliant diamond eternity ring will be adored by your loved one. Princess cut diamonds have a square shape and are ideal for eternity bands since they may be placed close together for maximum brilliance.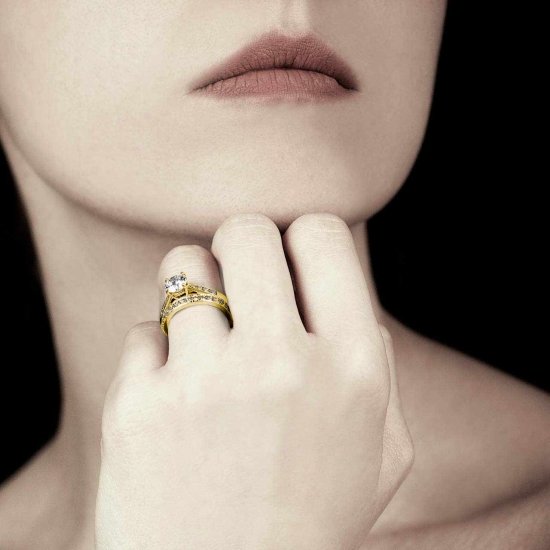 Baguette-cut diamonds are a newer addition to eternity ring design, and they are frequently used with princess cut diamonds to provide richness and texture. People frequently insert eternity bands with the birthstone of their spouse or kid, thus they are commonly inset with coloured gemstones, which may be a birthstone or a mix of gemstones and diamonds. Rubies, sapphires, and emeralds are the most popular jewels used in eternity rings. These are the three most valuable gemstones, aside from diamonds, and are more durable than other jewels, making them ideal for everyday use.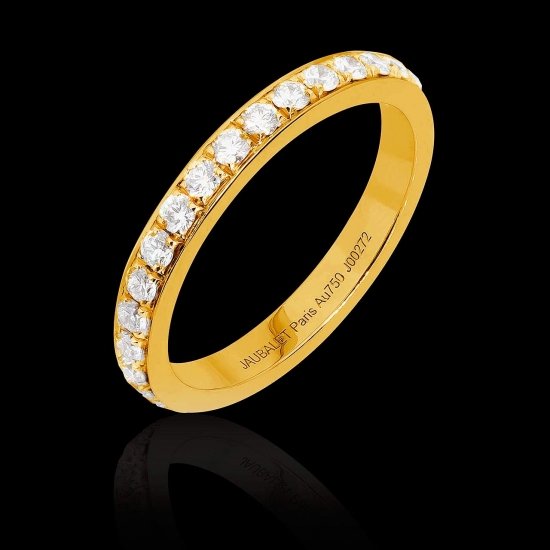 The setting is what gives an eternity or infinity band its beauty, and it is especially essential when choosing a diamond ring because it may influence the design and amount of brightness emanating from the stones. Claw, channel, and bar eternity ring settings are the most common. Traditional claw or pong sets utilize a metal setting that goes up the side of the stones, overlapping at the top to keep it in place. The metal forms a channel at the two corners of the ring in channel set rings, and each stone is separated by a metal bar in bar set rings, with the bars constituting part of the design.
The trilogy ring, which is studded with three diamonds and represents the past, present, and future, is another modern variation on the eternity band. Eternity rings are given to each other for a variety of romantic reasons, and whether or not marriage is in the cards, it's an entire love present that will pay off.
Jaubalet Paris: Buying Guide
Why chose Diamonds
Because of their rarity, diamonds are one of the most popular stones in eternity rings, and they are also recognized as one of the toughest materials on the planet. As a result, it is the ultimate emblem of power, love, and dedication. After the wedding and engagement rings, the eternity band is traditionally worn on the ring finger. This custom extends back to ancient Egypt when it was believed that a vein on the left hand's fourth finger flowed straight to the heart. The Vena Amoris is the name given to this vein. For something that is false, it is nevertheless a fantastic and well-kept tradition.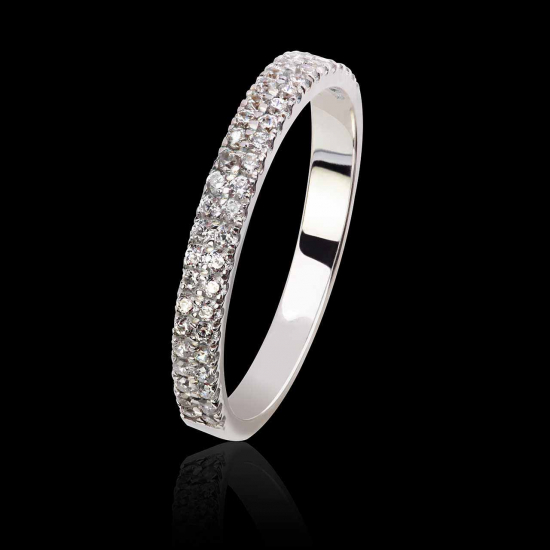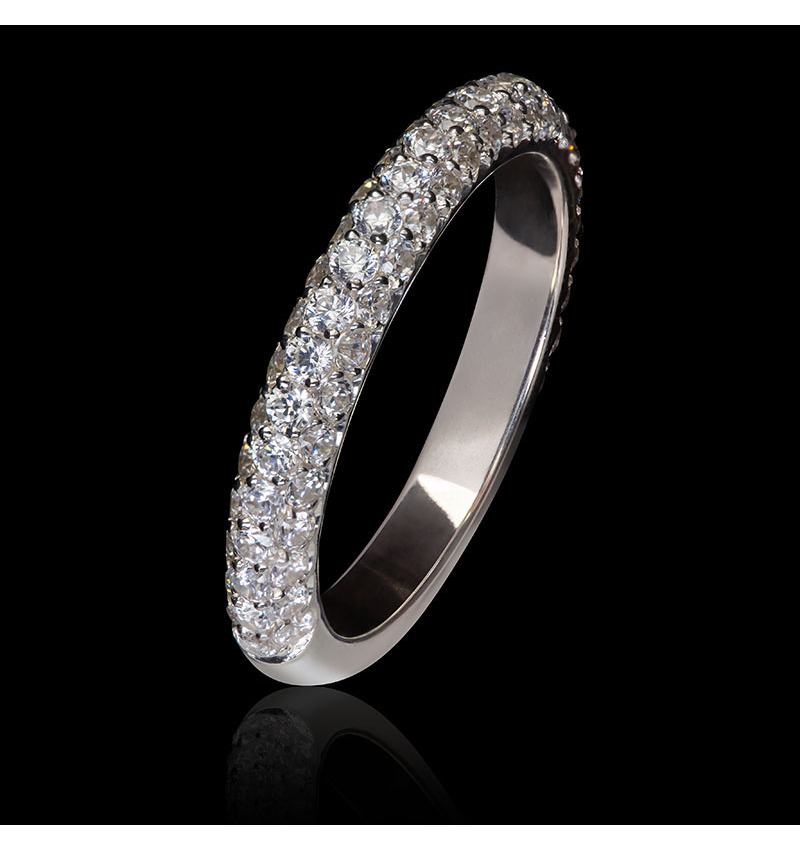 Choosing a style
The first thing to think about when choosing an Eternity Ring is whether you want the jewels to wrap around the entire band or just half of it. The half-eternity design is more popular since it is lighter and more suitable for everyday usage. True glamour pusses, on the other hand, will adore the gleam of a complete Eternity Ring, which gleams from every aspect.
Choosing a metal
Platinum, one of the most valuable metals on the planet, is the most opulent option for Eternity Bands. It is easy to see why diamond has remained the standard option for Eternity Rings, given its superb brilliance, high purity level, and long-lasting sturdiness. The platinum eternity ring that Joe DiMaggio gave Marilyn Monroe on their wedding day is one of the most well-known examples. Because of its durability, affordability, and classic beauty, white gold is one of the most preferred metals for Eternity Rings. White gold bands are a fantastic choice since they compliment the diamonds brilliantly. Queen Letizia of Spain, who got a white gold eternity band with 16 diamonds from Prince Felipe of Spain in 2004, is one of the most renowned examples. Palladium is a great alternative to Platinum for individuals who want the same glossy silvery-white appearance without the price tag. You may be confident that a Palladium eternity ring will perfectly compliment the stones' inherent brilliance.