An Emerald Engagement Ring is a beautiful alternative to a Diamond Engagement Ring, and perfect for those who're after a ring that's a little different. These glorious green jewels are striking, and look amazing against yellow gold, white gold, rose gold and platinum. If you're considering proposing to your partner and thinking about opting for an emerald engagement ring, here's everything you need to know.
Emeralds come from the Beryl Mineral
Emeralds are a variety of the Beryl mineral. These jewels are green for the same reason a Ruby is red - it is all down to the impurity, Chromium. Emeralds are regular crystals of Beryl, and Chromium turns colourless Beryl crystals green. The atoms in an Emerald are a little different due to the way the host molecules interact with the Chromium.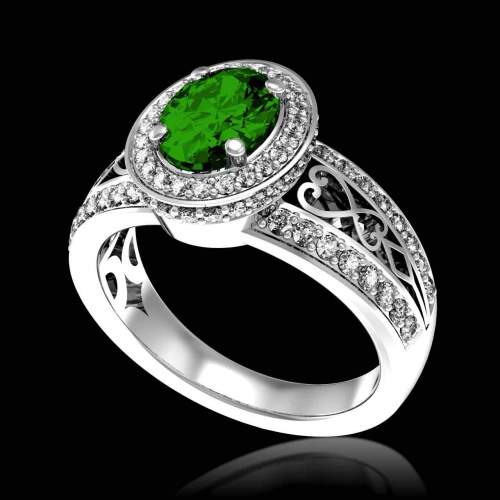 Emeralds are incredibly rare 
Emeralds are very rare precious gems and only mined in a few locations. Emeralds have been mined in Colombia since since Inca times, and are found in Zambia, Brazil and Zimbabwe. When you give your future spouse an emerald engagement ring, you're giving them a truly rare stone!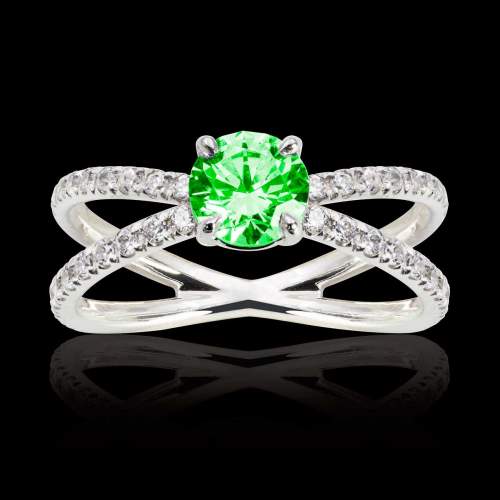 Emeralds are larger than diamonds 
Because emeralds have a lower density than diamonds, it means that for any given carat weight the emerald will be significantly larger. Alongside this, emeralds can be cut wider as there's no need to worry about cutting it to certain proportions to ensure that as much light will be bounced back. This means that emeralds will look a lot larger than diamonds!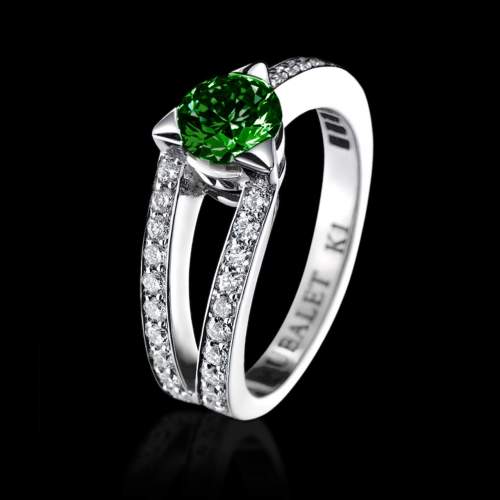 An Emerald Engagement Ring is truly unique 
Should you choose an emerald engagement ring, you are less likely to encounter someone who has the same or even a similar ring. This is because diamond engagement rings are the most popular style of ring, and emeralds only makes up a small percentage. When it comes to designing your own bespoke emerald engagement ring, you can ensure that you create a ring that is totally tailored to your tastes.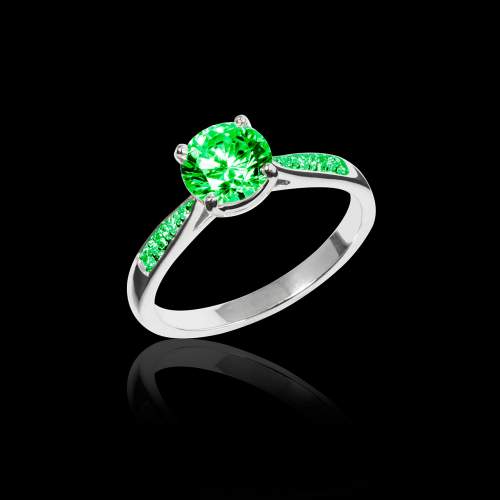 Famous Celebrity Emerald Engagement Rings 
Jackie Kennedy 
In 1953 John F. Kennedy proposed to Jacqueline Bouvier with a gorgeous two carat diamond and two carat emerald setting ring. Set in yellow gold, the emerald was surrounded by baguette diamonds and cost over  a million dollars.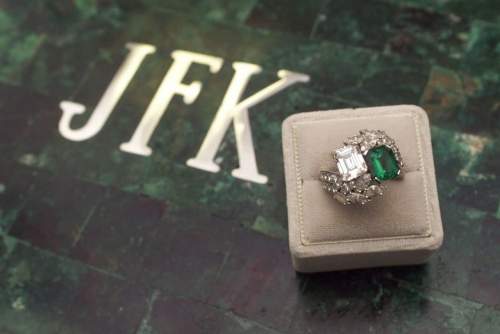 Img source: media glamour 
Halle Berry 
Olivier Martinez proposed to Halle Berry with a breathtaking four carat emerald engagement ring. This beautiful hand-forged vintage style ring was created by French jeweler Robert Mazio.  The square cut emerald is featured with two smaller diamonds on each side of the ring. What makes this engagement ring even more unique is that it contains a Phoenician code that represents the couple's love story!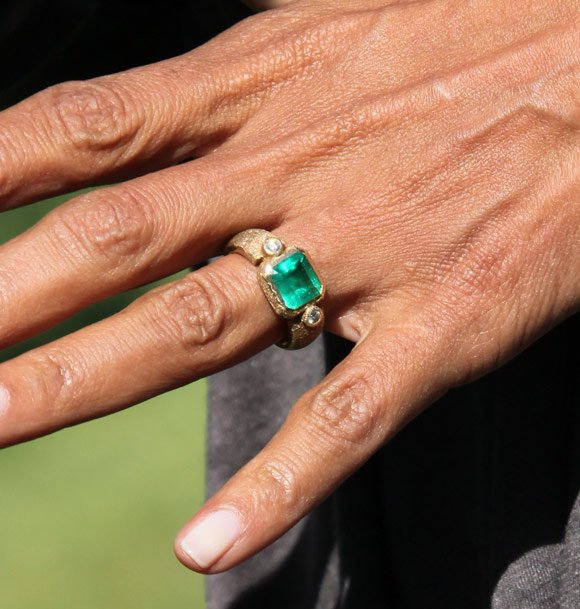 Img source: ca.hellomagazine.com
Order your custom emerald engagement ring today 
Jaubalet's expert jewellers will create a completely unique emerald engagement ring that's been designed by you. Our revolutionary 3D technology means that you can visualise your desired ring - our experts will then turn your creativity into a high quality, luxurious piece of jewellery. Get in touch with Jaubalet today.