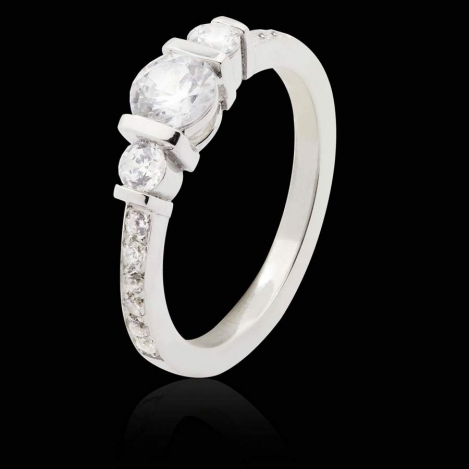 As 2018 draws to a close, Jaubalet takes a look back at some of the jewellery trends of 2018. From colour pallets to celebrity engagement rings, we attempt to forecast some of the trends for 2019. Although jewellery trends come and go, it is undeniable that diamonds are always in.
Pantone Colour of the Year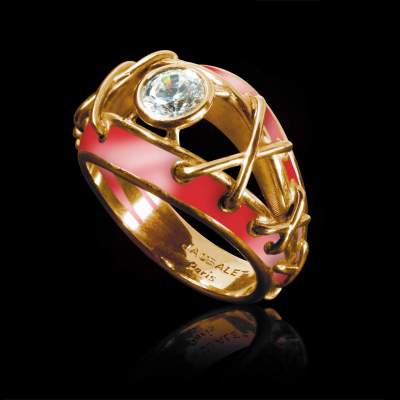 Pantone's Colour System originated in 1963, and is the most important colour matching system in the world. The hue of the colour of the year considers all aspects of society, and is hugely influential in the world of fashion, design and brand marketing. The Pantone Colour Institute have been influential in all aspects of colour design and trends throughout the years- and 2018 was the year of Ultra Violet.
Ultra Violet Meaning
Patone's 18-38383 Ultra Violet is a provocative purple shade which connotes ingenuity and visionary thinking that points us towards the future. It hints at mysteries of the cosmos and is symbolic of the vast and limitless night sky. Musical icons such as Prince, David Bowie and Jimi Hendrix are believed to have brought shades of Ultra Violet to western pop culture in a unique and interesting way.
Here at Jaubalet, we offer bespoke, custom made jewellery which can be tailored to your unique personality. Why not enquire about buying a loose purple diamond to stay on trend with Pantone's colour of the year? Our experienced team can provide you with some inspiration on how you can incorporate Ultra Violet into your jewellery wardrobe, to create a fresh, modern and stylish image.
2019 Colour of the Year Forecast
What about the colour of 2019? Pantone reveals that the mindset for Spring/Summer 2019 reflects "our desire to face the future with empowering colours that provide confidence and spirit and playful expressionism." This includes a number of vibrant shades and joyful hues. Here at Jaubalet, we predict that our ruby engagement rings such as our Ruby Ring Gold Mount Olympus, or our vibrant emerald rings just as our Perrine Emerald Ring will be the rings of 2019.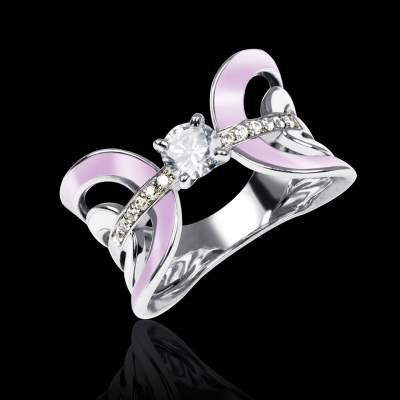 Iconic Celebrity Jewellery of 2018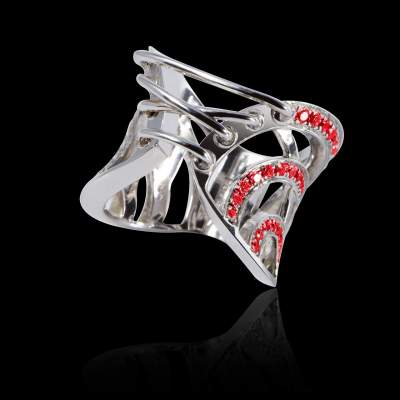 Princess Eugenie
On January 22nd, the UK celebrated the proposal of Princess Eugenie and Jack Brooksbank. Brooksbank proposed to Eugenie with a stunning oval, pink padparadscha sapphire (said to be one of the rarest in the world), encrusted with diamonds. Here at Jaubalet, we offer a Tsarine Pink Sapphire Ring so that you can follow this stunning trend.
Lady Gaga
It is not just Princess Eugenie sporting a pink sapphire engagement ring. Pop Princess Lady Gaga was spotted wearing a huge 6-7 carat pink sapphire engagement ring with a diamond halo. After her recent blockbuster success, it is assumed that this popstar/actress will be influential in the demand for pink sapphire engagement rings in 2019. It appears that even Lady Gaga drew inspiration from royal trendsetters, with her ring's magnitude and design drawing comparisons to Kate Middleton's famous blue sapphire. View our take on this exquisite design with our Sarah Pink Sapphire Ring at Jaubalet.
Emily Ratajkowski
The supermodel and actress recently revealed her stunning teardrop-cut diamond and princess cut diamond engagement ring on a thin gold band. This double diamond engagement ring is a classic example of how jewellers can create bespoke pieces tailored to your individuality. The unusual design is believed to be worth around £190,000. If you are seeking something a little different, then please contact our specialists at Jaubalet today for your very own custom made jewellery. 
Hailey Baldwin
After Justin Bieber's extravagant proposal to Hailey in the Bahamas, it is only fitting that the ring was equally as impressive. The custom made engagement ring boasts 6-10 carats and is said to cost around $500,000 and features a large oval diamond. For a ring that matches the magnitude of Hailey's, check out our Coussin Future Solo Gold Diamond Engagement Ring.
Ariana Grande
Despite the fact that they may have broken up just as quickly as they got engaged, Pete Davidson proposed to Ariana Grande with a huge pear-shaped diamond. Given Grande's massive following, it was no surprise that this became a trending design. Check out our Sandra Pear Diamond Ring for a similar alternative.
Victoria Beckham
Although it may be her 14th engagement ring from David, Victoria Beckham's style never fails to be impeccable. Her ring collection is believed to be worth around £8.9 million. This year, Victoria Beckham was seen wearing a square-cut, yellow diamond engagement ring rumoured to be worth £120,000. If Victoria Beckham is your style icon, why not emulate it at Jaubalet? With our experienced jewellers creating custom made looks, you can design a yellow diamond engagement ring fit for any devoted follower of fashion.
With 2019 quickly approaching, we like to see how jewellery trends change throughout the year. However, one thing is for certain- a beautiful ring is timeless. If you are looking for an exquisite engagement ring, visit Jaubalet to view our vast selection of rings. Alternatively, if you are seeking something which is a little more unique, our specialists will be happy to help you create a bespoke piece of jewellery tailored to your individual ideals. If you would like assistance on any of the above, please contact us today.