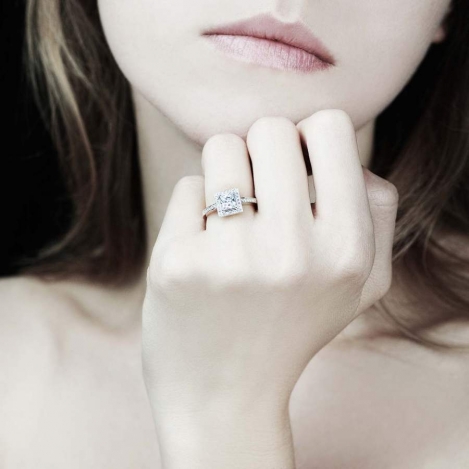 What is a princess cut engagement ring?
With so many diamond ring cuts available on the market, it can be difficult to choose which one is right for you. In general, the ten most popular cuts include Princess, Round, Oval, Pear, Cushion, Heart, Emerald, Asscher, Marquise and Radiant. In any diamond, cut refers to its ability to reflect light. The grade for a diamond's cut ranges from excellent (meaning that it reflects as much light as possible), to poor (meaning most of the light is lost from the sides or bottom of the diamond). The cut of a diamond has a direct influence on the price - the more skillfully cut, the more expensive the diamond.
In this blog post, we will discuss the Princess Cut and why we think it makes the perfect engagement ring here at Jaubalet.
What is a Princess Cut? 
Next to a round brilliant, Princess Cut (also called Square or Rectangular Modified Brilliant) diamonds are the second most popular shape- and for good reason too. It is classic, chic and always on trend.
First created in 1980 by Betzalel Ambar and Israel Itzjowitz, this shape is particularly popular for engagement rings. The face of a Princess Cut is square or rectangular, whilst it's profile is similar to that of an inverted pyramid. Due to the size of the top of the diamond, a 1 carat princess diamond will appear larger than a 1 carat round diamond. In general, they tend to have a slightly lower price-per-carat than round cut diamonds since the shape allows two equally sized princess cut diamonds to be cut from the same rough stone with a relatively small amount of waste. Thus, greater efficiency equals a lower price. Due to the length of the diamond, Princess Cuts are best suited to women with long fingers
Famous Princess Cut Engagement Rings 
Rings come in all shapes, sizes and prices. However, Hilary Duff's hockey playing fiancé clearly had a large budget to work with. Costing around $1million, her 14-carat Princess Cut Engagement ring was the ultimate show-stopper. Other celebrities to rock these gemstones include Kate Bosworth with a dazzling 1920's Art Deco style diamond and Jersey Shore's Snooki who dons a princess cut in a band featuring two round-cut diamonds as well, model Emily Ratajkowski, Singer/fashion designer Victoria Beckham, actress Rose Leslie, actress Priyanka Chopra, actress Jessica Biel and model Kendra Wilkinson.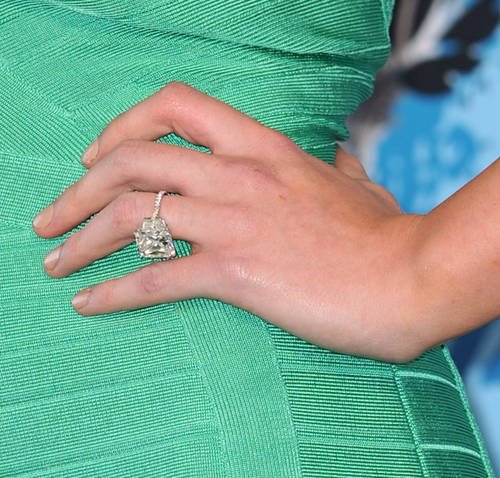 Our Favourite Princess Cut Engagement Rings
Here at Jaubalet, we have a large selection of bespoke Princess Cut Engagement Rings. We like to ensure that we have a gemstone to suit your unique personality, which is why we offer these cuts in six different stones. Our favourite Princess Cut designs include Perrine Gold , Diamond, Perrine Black Diamond, Perrine Emerald, Perrine Ruby, Perrine Pink Sapphire and Perrine Blue Sapphire.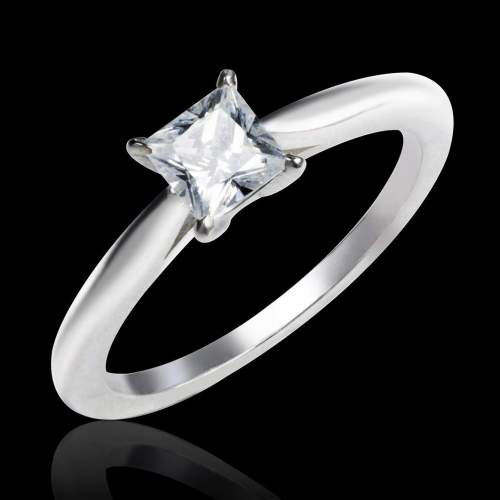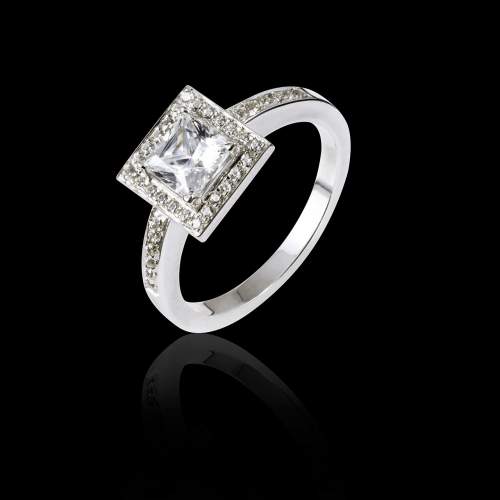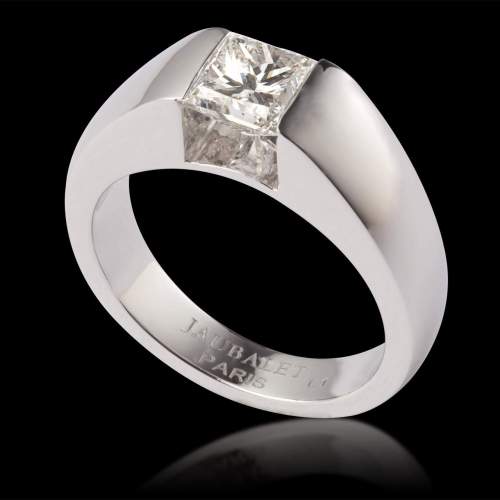 These are just a few of our recommendations, but why not check out some of our other bespoke engagement ring designs at Jaubalet? Alternatively, personalise your own engagement ring for your special someone. Here at Jaubalet, we believe that every piece of jewellery you wear should be as unique as you. That's why we create bespoke, custom made and personalised rings to mirror your personality.We understand that designing and commissioning custom made jewellery is a huge process, so we offer you a 3D wax prototype of your ring which can be modified before it is crafted by our experts to ensure you get your perfect ring.
For more information on our services, visit Jaubalet or contact us online or at +33153455410. All visits are by appointment only.