A sapphire makes for the perfect gemstone in an engagement ring. Whether you want to go for an engagement ring with a sapphire in the centre, or a diamond engagement ring with sapphire accents on the shoulder or on the band, a sapphire is a durable gemstone that makes a spectacular engagement ring. Whether its a blue sapphire or a pink sapphire, these durable stones score a nine on the Mohs Scale, and makes the perfect feature jewel in an engagement ring. Here are a few reasons why you should choose a sapphire engagement ring for your future spouse!
Sapphires symbolise royalty and romance 
Thousands of years ago, sapphires were thought to have strong protective and medicinal powers. It was also thought that these breathtaking stones symbolised wisdom and honesty. Medieval royalty also chose to wear sapphires when they signed treaties, as they believed this stone gave the wearer good luck.
One of the most famous royal rings features a sapphire 
When Prince Charles proposed to Lady Diana Spencer in 1981, he gifted her with a spectacular 12-carat oval Ceylon blue sapphire, surrounded by 14 solitaire diamonds. Little did they know, this glamorous ring would become one of the most famous engagement rings in history. 29 years later, Princess Diana's son proposed to his long-term girlfriend, Kate Middleton with his late mother's former engagement ring. What a spectacular family heirloom!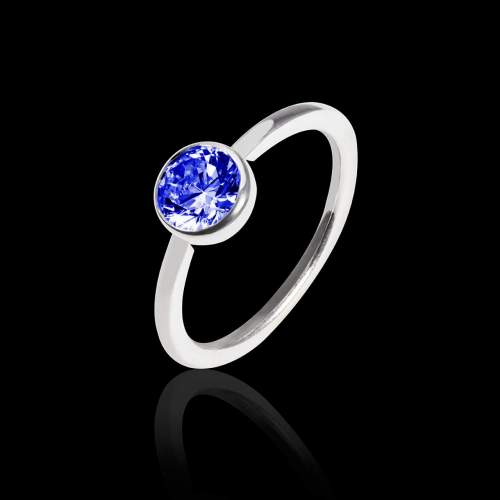 Image credit: The Diamond Store Magazine
There's a sapphire that will suit every skin tone 
Sapphires come in both blue and pink, and there's a sapphire gemstone out there to suit everyone's skin tone! If you've got an olive complexion, opt for a royal blue sapphire. For people with paler skin tones, choose a sapphire that has pastel undertones. If you've got dark skin, then a cobalt blue sapphire is sure to do the trick! What makes blue and pink sapphires even more alluring is that both stones go with yellow gold, white gold, rose gold and platinum!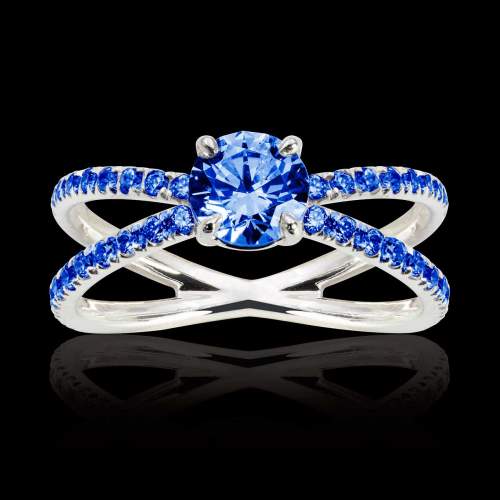 Sapphires are both resilient and durable 
Sapphires are an incredibly durable and strong stone - this is essential for an engagement ring, as it is a piece of jewellery that should be worn all day every day! Scoring a nine on the Mohs scale (diamonds score 10), sapphires will withstand the elements!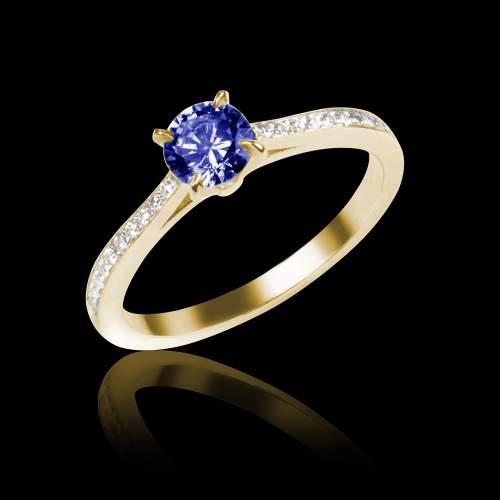 Sapphires are a good investment 
A sapphire is a much cheaper investment than a diamond, and due to its demand, sapphires are rising in value. The use of sapphires in engagement rings has become very popular, which means that they will only increase in value as time goes on!
Sapphires are an ethical choice 
It's no secret that there are many conflict related issues when it comes to diamonds.
From the questionable industry practices, accusations of environmental destruction and trafficking, it's crucial to ensure you choose ethically sourced diamonds. This is where sapphires come in. These precious gemstones are a much more ethical choice, for a number of reasons:
-       Sapphires are mined in Australia, Madagascar, Thailand and Sri Lanka, where the mining conditions are safe.
-       Sapphire mines are much smaller, and run by families and much smaller groups. This makes it much easier to trace the sapphire back.
-       When you choose sapphires, you'll be helping out a local community.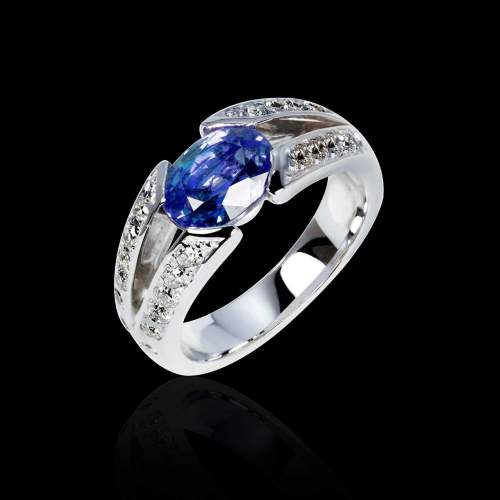 Order your custom sapphire engagement ring today 
Jaubalet's expert jewellers will create a completely unique sapphire engagement ring that's been designed by you. Our revolutionary 3D technology means that you can visualise your desired ring - our experts will then turn your creativity into a high quality, luxurious piece of jewellery. Get in touch with Jaubalet today.