Everyone needs a pair of sparkling diamond earrings in their jewellery collection! Whether it is a pair of diamond and ruby platinum studs, or a spectacular pair of black diamond and 24 carat yellow gold drop earrings, they are sure to complement your natural beauty! This being said, to make the most out of your features you should consider wearing a pair of earrings that suit your face shape and help define your beauty. At Jaubalet, we want to ensure that you're creating a pair of bespoke earrings that suit your facial shape, so we've put together this handy guide. 
How to find out your face shape 
Find out your natural face shape with this simple trick. In front of a mirror, pull your hair back and then trace the shape of your head with some easy to wipe off lipstick. You'll see the shape of your face by doing this!
Earrings for an oval face shape 
Characteristics: You've got a rounded chin that your face narrows towards, and a rounded by not too wide forehead. The natural contour of your high cheekbones and face blends in with your forehead and your face narrows to a slightly rounded chin.
Earrings: Your cheekbones are to die for, so you'll want to design a pair of drop earrings that show them off! An oval cut diamond or gemstone is sure to do the trick, as the edge of the elongated stones are sure to complement your beautiful features. If you prefer a pair of studs, why not try a marquise cut sapphire stud in a 24 carat white gold? Trust us - you cannot go wrong! Find out more about custom made earrings here.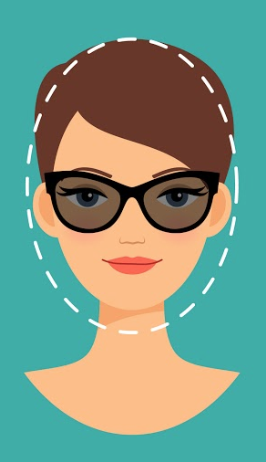 Celebrities: Tina Fey, Julianne Moore, Beyonce Knowles and Jessica Alba.
Earrings for a square shape face 
Characteristics: Your jawline, forehead and cheeks are a similar width  - your face widens at your cheekbones and you have a broad jawline.
Earrings: To make your face look a little longer, a pair of long statement drop earrings will do the trick! Perhaps a pair of cluster round cut diamond earrings in a 24 carat setting, or a pair of oval cut ruby studs on a rose gold setting will look amazing! If you're a ruby or gemstone fanatic, have a look at our selection of diamonds and precious gems!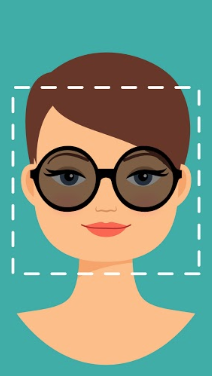 Celebrities: Natalie Portman, Leighton Meester, Gwyneth Paltrow, and  Lucy Liu.
Earrings for a round face shape 
Characteristics: Overall, your face takes a circular form, and you have round cheeks. Your eyes are closer to your ears.
Earrings: To elongate your face and accentuate your eyes, try a pair of emerald cut diamond stud earring, or row of princess cut gemstones in a drop earring! Pear, marquise and oval cut gemstones in a precious metal setting will help accentuate the soft curves of your face, has the longer lines will clash. Browse our collection of women's earrings.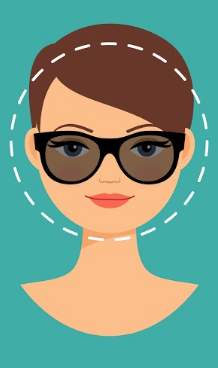 Celebrities: Emma Stone, Mila Kunis, Adele and Jennifer Lawrence.
Earrings for a heart shape face 
Characteristics: Your facial shape mimics a heart shape, with a narrow chin and forehead that's wider than your cheeks!
Earrings: Balance out your wider forehead with a pair of beautiful pear shaped gemstone studs, or emerald cut diamond drop earrings. A pair of drop oval cut diamond earrings will look incredible, as the softer edges will enhance the naturally smooth curves of your face, whilst enhancing your features.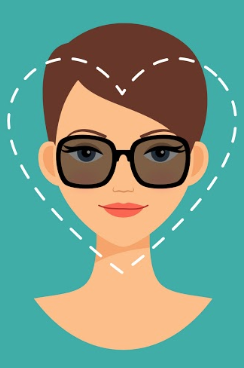 Celebrities: Reese Witherspoon, Zooey Deschanel and Eva Longoria.
Earrings for an oblong face 
Characteristics: Your face is a little longer than most, with emphasis on those amazing cheekbones.
Earrings: Bring out those breathtaking features with a pair of bold multi gemstone statement drop earrings. For those who are after a more elegant and refined pair of earrings, opt for a pair of 24 carat white gold and black diamond hoops! A pair of sophisticated hoops will draw the eye across your face horizontally.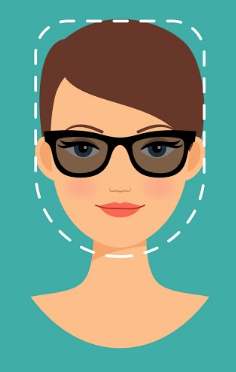 Celebrities: Angelina Jolie, Victoria Beckham, Kim Kardashian and Meryl 
Earrings for a diamond face shape 
Characteristics: You've got a diamond shape face, with cheekbones that are wider than your cheeks or forehead.
Earrings: Balance out the edges of your face with a pair of gemstone princess cut studs, or a gorgeous pair of round diamond drop earrings. The softer edges of the round diamonds and longer precious metals feature straight lines will flatter your facial shape and enhance your beauty. Opt for more delicate shapes and you'll shine! Find out how to keep your diamond earrings and diamond jewellery clean.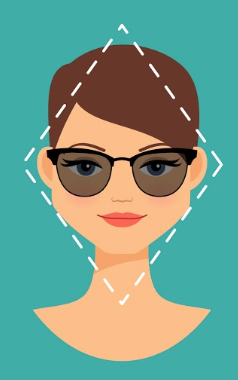 Celebrities: Linda Evangelista, Tyra Banks, Viola Davis and Katherine Hepburn.
Order customised earrings from London today. 
Jaubalet's expert jewellers will create custom-made jewellery with stunning gemstones and diamonds, especially for you. Our revolutionary 3D technology means that you can visualise your desired piece - our experts will then turn your creativity into a high quality, luxurious piece of jewellery. Get in touch with Jaubalet today.