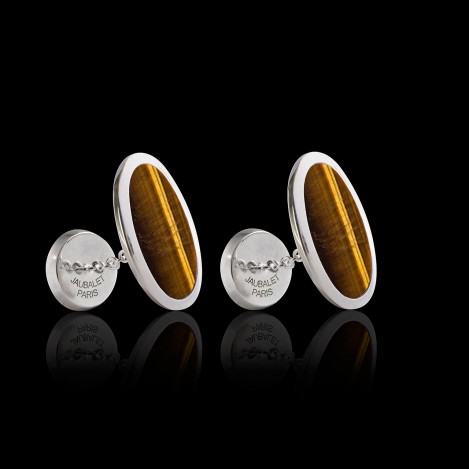 Cufflinks became an essential part of Menswear in recent history.  Men who work have a large variety of them.  People who don't work have a large variety of them.  They come in many different types of gold, shapes, and styles.  All of the big jewellery brands make them, but here at Jaubalet Paris, we have a unique selection of cufflinks that you can customize and fit to your own style.  But, before we delve into the great styles that we have, let's first learn about cufflinks themselves and when they became popular.  I read an article in the New York Times about two authors named Susan Jones and Marilyn Neissenson who wrote a book on the history or cufflinks.  According to the New York Times, cufflinks in heir current form evolved in the mid 19th Century.  The reason for this is starch.  Starch makes the cuffs very stiff and therefore you need an innovative cufflink to hold the cuff closed.  Before that, they used ribbons and stitching to hold cuffs closed.  But, Cufflinks were not definitively invented until the 1930's by designer Paul Flato.  Paul Flato was a jewellery designer based in New York and it was he who put two brass nuts into his sleeves and saw how effective they were in holding his cuffs closed.
The Art of Cufflinks: How to wear them
In terms of style, Cufflinks are not casual pieces of jewellery.  Not all dress shirts are made to be worn with cufflinks.  More causal shirts do not have the holes in the sleeves for cufflinks.  Tuxedo shirts are mostly where you will find spaces for cufflinks.  However, they are not always limited to tuxedo shirts.  Today, men wear cufflinks to work and whenever they want to dress a bit more formal.  Depending on the style of the cufflinks and the event in question, cufflinks will add a bit more class to any outfit.  You can wear more stylish cufflinks to Fashion Week.  You can wear more classic cufflinks to weddings and business meetings.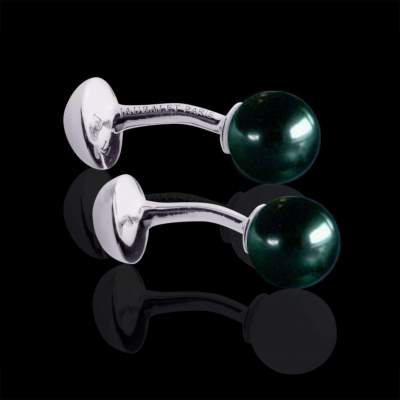 The Art of Cufflinks: Custom-Made with Jaubalet Paris
With Jaubalet Paris, you can create your won cufflinks from scratch.  A really great idea would be the "quake" pendant with yellow gold and diamond paving.  You can do whatever you want with cufflinks.  If you have an idea or feel inspired by one of our models, you may contact one of our jewellery experts by Live Chat or by Email.