your custom-made ring is unique 
In the panoply of jewellery that exists, a ring is certainly the piece that makes one dream perhaps more than any other piece of jewellery.  This fascinating piece of Jewelleryis symbolic for many things.  Notably, engagement rings and wedding bands, as these are symbolic of the excellence of one's love for another. Even when a ring is not used for these reasons, in addition to its decorative function, a ring remains a piece of jewellery carrying a multitude of messages more significant than those another piece of jewellery may carry.
You have an idea … We worth together to transform it into an exquisite piece of jewellery, and you will  be involved every step of the way. Let your imagination run wild. Our know-how can guarantee the best quality in the final product. Your custom-made ring will be exceptional and will reflect all of the feelings that you want to show the world.  
FOR FURTHER INFORMATION OR TO MAKE AN INQUIRY,
CLICK HERE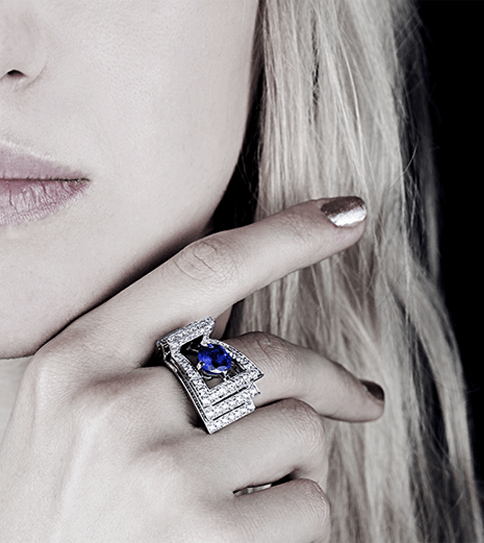 Design and production of your  custom-made ring at maison jaubalet. 
 The first step in the design process is recognizing your desires – your needs and your wants. Then, the second step is to contact the House of Jaubalet Paris to ensure that your project is entrusted to the hands of our best craftsmen jewellers.
FOR FURTHER INFORMATION OR TO MAKE AN INQUIRY,
CLICK HERE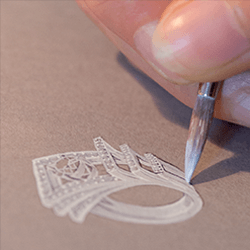 You have the model of the custom-designed ring that you want. Our designer and master jewellers transcribe your idea with a sketch that will become a "gouache."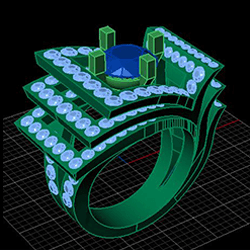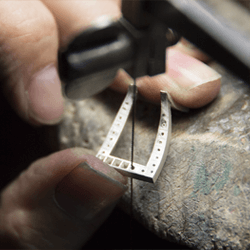 The "gouache" of your ring is transformed thanks to our innovative #D technology. Little by little you can begin to visualize your piece.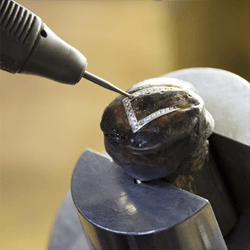 You receive a 3D wax prototype of your custom-designed ring that you approve before it enters the production phase.
Les The golden fingers of Maison Jaubalet's craftsmen jewellers realize your dream and bring your custom-designed piece to life by adhering to the French jewellery tradition.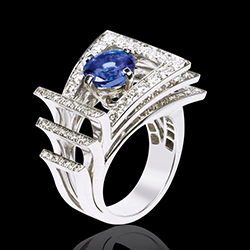 Our know-how and expertise bring you a custom-designed ring that meets your highest expectations, for your enjoyment.
some advice for your custom-made ring
When talking about custom-designed rings, one can immediately think of engagement rings. The choice of stone is very important for this piece of jewellery.  Jaubalet offers a wide selection of precious stones, such as diamonds, rubies, and emeralds. It will be up to you to make the right choice, which depends on the message you want to communicate with this gem as well as the taste and personality of the person who will wear this gem.
Take, for example, the customized diamond ring. Whether for engagement or another occasion, it is a double symbol: pure and lasting love. Most women dream of diamonds because the sublime diamond is a timeless and indispensable stone.
So for your custom-designed ring, let your imagination speak to you and trust Jaubalet's craftsmen jewellers. Our online experts will accompany you on this memorable experience with valuable tips. If, however, you wish to meet us directly in our office at 10 Place Vendôme in Paris, please contact us to make an appointment.
FOR FURTHER INFORMATION OR TO MAKE AN INQUIRY,
CLICK HERE